---
Date: 17 October 2014
Comments: 53
Author: saxani
---
Since we were working in Processing this week, I really wanted to make something interactive. I wanted the user to be able to select the color, and then see the corresponding colors as well.
After experimenting with many different things, and seeing what I can do with hue, saturation, and brightness ranges, I ended up with a using the arrow up and down keys on the keyboard controlling the hue of the background (the default is 182, a soft blue), and the hue of the 'pedals' falling above or below the main color. The saturation is adjusted by increments of 10 on a 0-100 scale for the pedals, until they fade away in the center of the image.
Here's a video of me using the program and cycling through the range: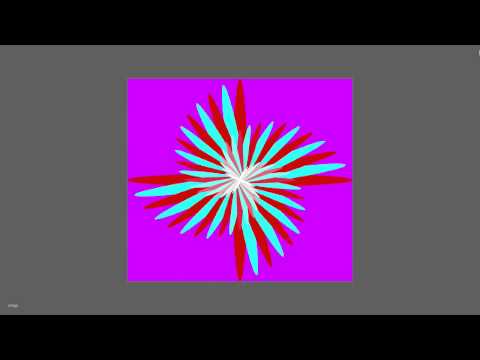 And here's my score for the hue test, which, based on the score range, I guess I did alright?