---
Date: 29 September 2014
Comments: 53
Author: saxani
---
So, I did a few things with audio and the arduino in the past week, following our in class lab. As a musician, what is possible with the Arduino in that regard fascinates me, so I thought I would focus on that.
First, I took the expanded part of the lab (where we use force sensing resistors to make notes) and expanded that and added a 4th FSR and changed the notes to be able to playing Mary Had a Little Lamb…because why not!?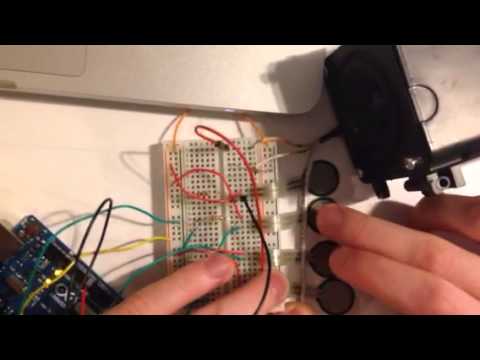 I also went to a workshop last week on using Pure Data (an open source music making program) with Arduino. We didn't get through much, but I was able to use two potentiometers and get an adjustable frequency with a phasor.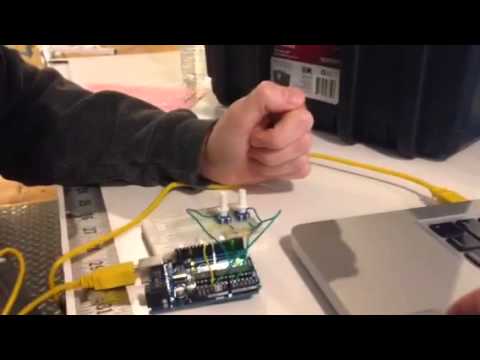 Finally, I started doing the labs this week, and I successfully got the Serial Data from Arduino into Processing and was able to turn that information into a graphic (as per the tutorial).